Greensboro Mulch Delivery and Spreading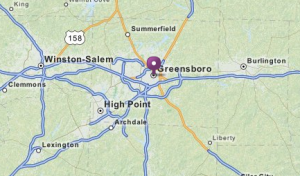 Our Greensboro mulch delivery and spreading service is available for our customers. Give us a call for a reasonable rate on the delivery. We don't have a minimum order amount and offer same-day delivery, friendly service and high-quality mulch. Once we arrive at your property we will spread the mulch around flower beds, trees and whatever locations you desire for a small additional charge. Don't mess up your truck picking up a load of mulch and don't strain your back spreading mulch around your property, let us take of all of the work. Our technicians are professional, courteous and take pride in their work. You can also pickup mulch at our Randleman location.
To guarantee delivery at a specific time, please call 336-676-1217 at least 24 hours prior to your desired delivery time. All efforts will be made to accommodate later calls but priority will be given to customers who call 24 hours in advance.
FREE DELIVERY for Full Load of Hardwood Mulch Only (within 20 miles)