Concrete Statuaries, Pavers, and Edgers in Greensboro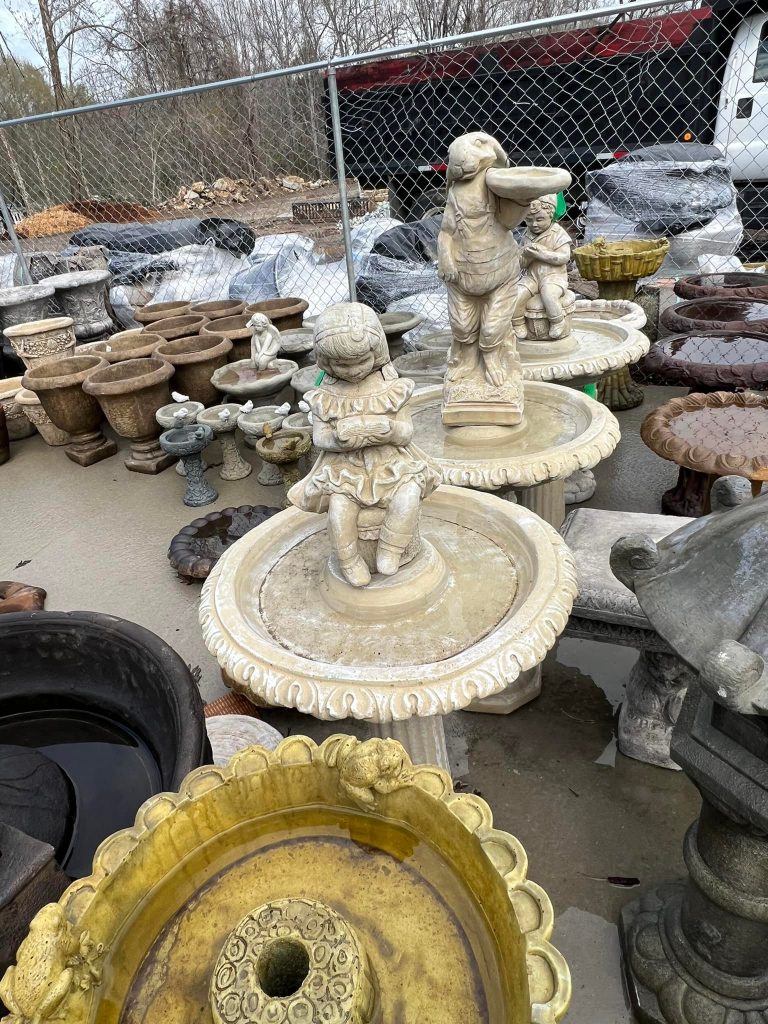 The Mulch Yard in Greensboro, NC provides concrete statuaries, pavers, and edgers including bird baths, benches, and fountains. Adding that beautifully landscaped corner to your yard with a concrete bird bath, statuary, bench or fountain adds a whole new dimension to your outdoor living space.
Installing our durable concrete pavers and edgers along borders also adds a clean and finished look to your flower beds and around trees. Our concrete products last a long time and are sure to bring you years of enjoyment.
We've recently expanded our huge selection of concrete statuaries to include the following:
Religious Statues
Military
Bird Baths
Benches
Planters
Animals
Lighthouses
Large-Scale Statuaries
So Much More!
Serving the greater Triad area including:
Greensboro
High Point
Jamestown
McLeansville
Randleman
All Areas In-Between
Actual inventory may vary. If you're looking for that special concrete statue, birdbath, bench, or fountain, stop by our store today to see what we have in stock.  Looking for a piece that we don't have in stock? Contact us and we'll find it, order it and keep it at our shop until you pick it up.