Pine Straw in Greensboro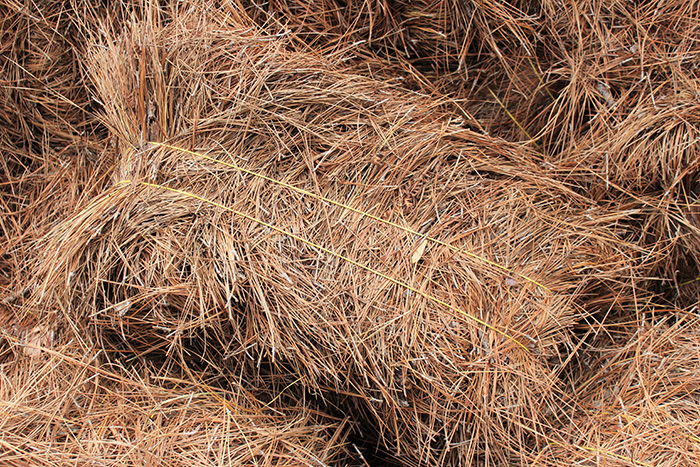 When you could purchase pine straw in Greensboro from anywhere, why choose The Mulch Yard? We've been in business since 2005 and focus on providing quality pine straw at the very best value possible. Our pine straw is high quality and doesn't contain a lot of sticks, pine cones or other trash that some of the larger garden centers pine needle bales have. The bales are also tightly packed making each bale cover more ground than loosely packed pine straw. Our higher quality pine straw in Greensboro coupled with our competitive pricing make The Mulch Yard the right choice for our customers.
Pine Straw Pick Up: The Mulch Yard • 4913 Randleman Road • Greensboro, NC 27406
Pine Straw Delivery Available

Our Greensboro pine straw delivery and spreading service is great for customers who don't have a large enough vehicle to pick up their order. If you would like to transport the order yourself, we're more than happy to load your vehicle. Whether you have residential or commercial needs, come visit us and find out why Greensboro residents choose The Mulch Yard.